With a vision to support the growth of BJJ at the same time as providing for the community, in 2014 BRAUS Fight was born. Founded by a couple of entrepreneurs with a shared passion for BJJ, charitable initiatives and authenticity the brand established itself around 6 core values which continue to remain the foundation for operating today. Authenticity, Compassion, Connection, Service, Quality and Innovation.
The soul of BRAUS Fight lies within the first three, our enterprise is based on humanity and that will always come first– the second three ensure we remain accountable to delivering above expectation in all that we do.
Our Infinity symbol was designed to signify the limitless journey of life, people, connection, learning and BJJ – everything is connected and limits remain only in our minds. The Fight Never Ends continues this sentiment reminding us to never give up and forever keep striving and thriving both on the mats and beyond.
We represent Brazilian Jiu Jitsu and the communities within the sport beyond. It's as simple as that.

Authenticity
While we dream of building a better future, one gi at a time, we want to do it in great style. Our authenticity transcends merely being the dopest Jiu Jitsu gear out there, but it permeates everything we do. We believe doing things with excellence isn't just a way but, the only way to operate.

Compassion
We're a company with a heart! And it beats for bringing life wherever we go.

Connection
Community is our passion! We believe the JJ community is its strongest when united. Together we can build a better tomorrow.

Service
Providing excellent service isn't optional. It is a privilege and joy we won't neglect.

Quality
We dedicate countless hours and effort to offer the very best quality products to serve you well while changing the world at the same time.

Innovation
We deliver because we're always finding new ways to do better for our community.
PARTNER'S EXPERIENCE
Don't take just our word for it.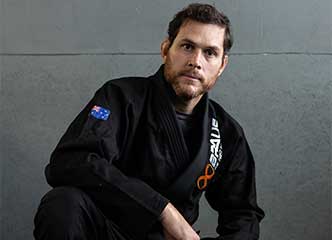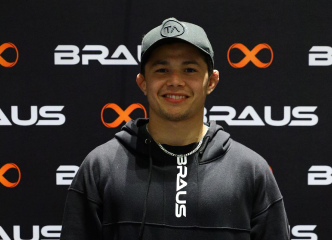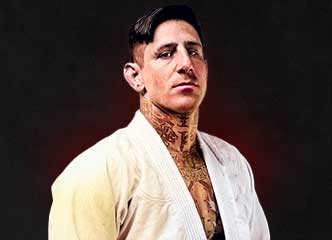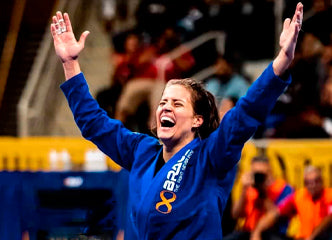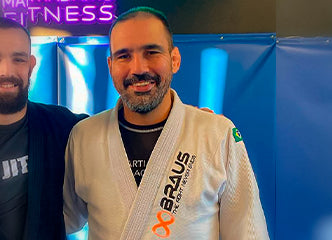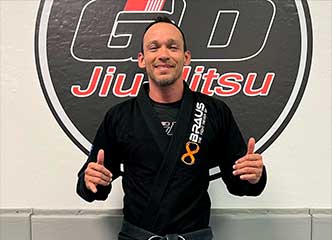 Meet our fighters.
Braus Fight supports the entire BJJ scene, from professional athletes to masters and everyone involved in the scene.
View all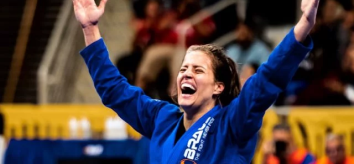 Ana Carolina Schmitt
BLACK BELT
Ana Carolina Schmitt is a Brazilian jiu-jitsu black belt under coach Marcos Cunha, having also worked extensively with coaches such as Juliano Wandalen and Letícia Ribeiro. Ana Carolina is widely regarded as one of the top female grapplers of her generation, having conquered important titles in tournaments such as the International Brazilian Jiu-Jitsu Federation's World and South American Championships.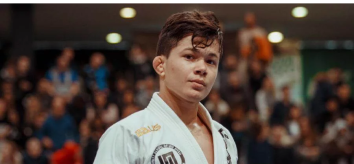 Thalison Vitorino Soares
Black belt
Thalison Soares is a Brazilian jiu-jitsu black belt under Cicero Costha and a representative of the Projeto Social Lutando Pelo Bem (PSLPB) Team, who worked extensively with Murilo Santana (Unity BJJ). Thalison gained notoriety within the grappling circuit after his very first year competing internationally, as a juvenile blue belt, when he displayed an unusual amount of talent. His brilliance on the mat continued throughout the colored belt divisions where Thalison conquered repeated International Brazilian Jiu-Jitsu Federation (IBJJF) Grand Slam (Euro, Pan, Brazilian and World titles) for THREE (3) years in a row.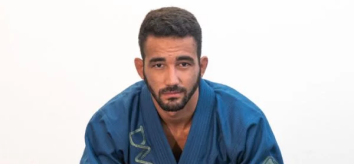 Yago Espindola
black belt
Yago started training when he was 3 years old with his dad's master (Luiz Carlos) in Rio de Janeiro, Brazil. At the age of 8 he started to train with his dad (Tadeu Espindola) in his school at the time Gracie Humaita, also in Rio. When he was 19 (purple belt) he moved to San Diego – CA to train and compete (Gracie Humaita) where he stayed for almost 5 years (2013 to 2018). He was promoted to black belt in San Diego at the age of 23 by his dad, but when he was in Brazil Leticia Ribeiro was the one who actually promoted Yago. He was Gracie Humaita his whole life and around one year after he got his black belt he moved to Atos where he stayed for 7 months before going back to Brazil in 2018.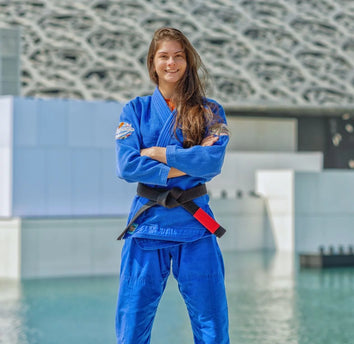 Maria Eduardo Tozoni Ono, better known as Duda Tozoni in the Jiu-JItsu world, stood out still as a brown belt on the international stage after winning a AJP Grand Slam against black belts and then being called to join one of the BJJBet cards. Trained by professor Marcos Cunha, Duda teaches and make their training routine at TMC, in Blumenau, the city where she was born and made her first step in Jiu-Jitsu, through his father, a fan of the sport, at the age of 11. Duda graduated to black belt in June 2021, at age 19.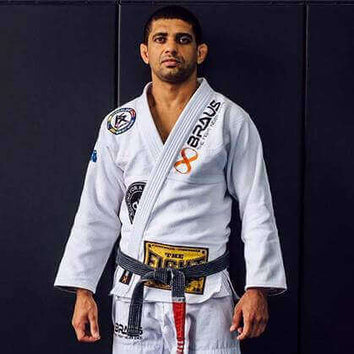 ALEXANDRE SANTOS
black belt
BJJ Black belt 3rd Degree Lineage; Mitsuyo Maeda > Carlos Gracie > Carlos Gracie Jnr. > Helio Soneca > Alexandre Santos. Alexandre is founder and head coach at Cia Paulista North Melbourne. His extensive knowledge, experience and respect for BJJ has developed him into a well-respected coach and athlete within the BJJ community. Alexandre aspires to help people achieve their very best selves by teaching them the many benefits of a BJJ lifestyle.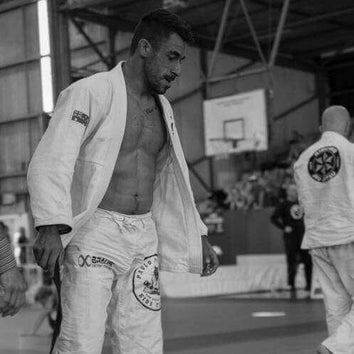 PAULO HENRIQUE POLIMENO
BLACK BELT
Now black belt, Paulo Henrique Polimeno, began his training in 1996 under Elico Figueiredo at Integration JiuJitsu Sao Paulo, Brazil. In 2010 he moved to Australia where he enjoyed a few years experiencing different gyms and teams including, Fight Club, Galeb Brothers and South Side before co-founding Flow Martial Arts in 2014 with student and friend Ryann Crearry. Now he spends his days sharing his knowledge with his students and training at any chance he gets.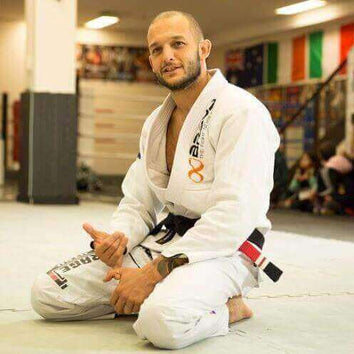 GUILHERME DA SILVEIRA NEVES
BLACK BELT
BJJ Black belt under the master Paulo Sergio Santos and Alcino Seibt. Gui is the founder and coach at Garage Jiu Jitsu, located in Bondi Junction. He has been teaching since 2002. As a student, he learned to love the art, and now as a professor, he is sharing his passion for Jiu Jitsu with his athletes. Gui is an inspiring teacher and many of his students have become national champions and international competitors.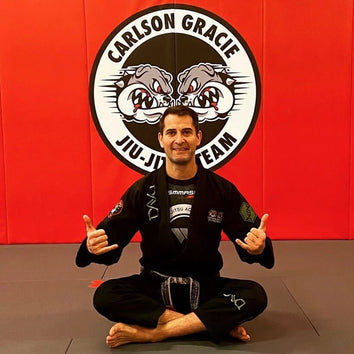 Ben Hall is the Head Instructor of the Carlson Gracie Team in Australia, having been awarded his brown belt by Carlson Gracie Snr and later his black belt by Carlson Gracie Jr, in 2007. It was during one of his many training trips to the original Carlson Gracie Academy in Copacabana, Brazil, that Ben was asked to officially represent the Carlson Gracie Team in Australia. Whilst representing the Carlson Gracie Team, Ben has had success as a competitor at State, National and International competitions as well as competing with the best Jiu Jitsu athletes in the world at the Mundial Championships in Brazil.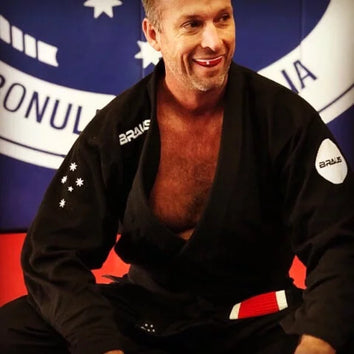 STEVE CLIFFORD
BLACK BELT
Black belt under Rodney Ellis and coach at Southern Cross Jiu-Jitsu Academy, Steve started Judo in 1982 and Jiu Jitsu in 2009. Steve holds a black belt in both grappling disciplines – the inspiration behind the name for his crew, Team Double Black, in Cronulla NSW. Steve was also the co-founder of Gerijitsu in 2013, which is an over 35 years training format designed for masters athletes with an emphasis on enjoyment and training jiu jitsu into their later years. He coaches both Jiu Jitsu and Judo at SCJJA and uses every opportunity he can to promote both sports and the way of life and rewards they provide.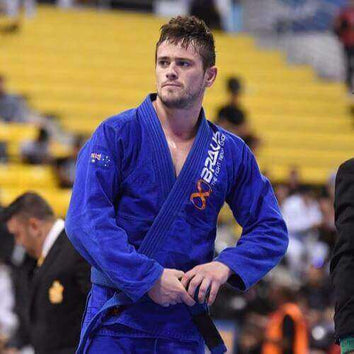 Brown belt out of SKAMMA gym (Peter De Been Jiu Jitsu). He trains under both Bob Watson and David Kemp. He started training in July 2012 and after 3 months of training, he won his first competition as a white belt at a small in-club competition. Since getting his blue belt in 2014, he came second in the Asian Open 2015, won the open weight for Pan Pacs 2015 and most recently, won the Abu Dhabi Trials securing himself a trip to the Abu Dhabi World Pro. Adam is determined to become world champion and aspires to open his own gym one day allowing him to teach and train BJJ full time.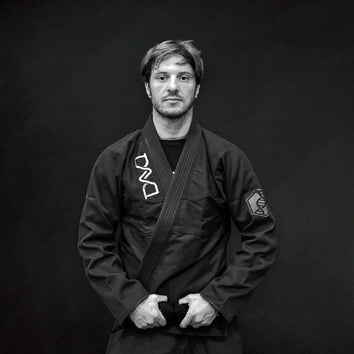 RICHARD GONCALVES
BLACK BELT
Richard Goncalves is a black belt from Luiz Henrique Saldanha. Richard started training Jiu Jitsu in 2001, however due to work and university he had to stop training for a few years. When he decided to return to training, he was very successful and was one of the best purple belts in the world, winning several titles. Since purple belt, he has been present at the biggest championships, as world and pan-american champion. Today he is head coach of Juggernaut Martial arts, a brand led by former UFC fighter Mark Hunt.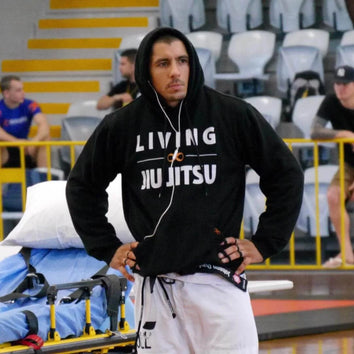 Johann Davis is a Brazilian Jiu Jitsu black belt under his father and Judo and Jiu Jistu black belt as well as MMA manager, Alex Davis. He was raised on a jiu jitsu mat since birth and carries a lifetime of experience training, competing and teaching all around the world with passages in North and South America, Africa, Europe and Australia.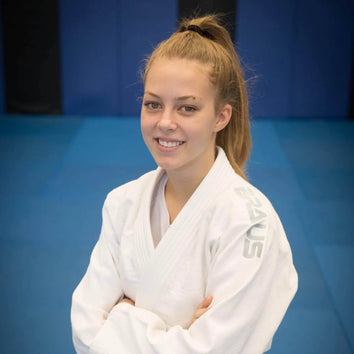 CHARISMA TAYLOR
BROWN BELT
Charisma Taylor is a BJJ Competitor under Bruno Lemos, training out of Alliance Jiu-Jitsu Brisbane, Australia. With an impressive record including 3 x Pan Pacific and 4 x Australian Championships since 2012. Since starting her martial arts journey at the age of 10, Charisma has approached her training with enthusiasm and dedication. She enjoyed competing right from the beginning, winning her first Adult State Championship at the age of 15. Charisma strives for continual improvement and has included Judo to her training regime and is now on the verge of international Judo representation. With Charisma's dedication to training and her strong mental fortitude we are sure that she will achieve international success in the near future.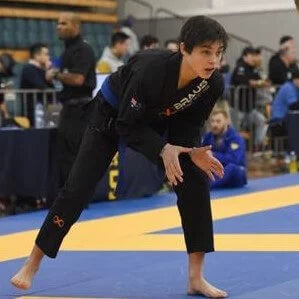 MITCHELL WICKHAM
PURPLE BELT
Purple Belt under his father Matthew Wickham at Wickhams Martial Arts Centre Echuca, VIC. Mitchell started his BJJ journey in 2010 and competed for the first time in 2014 under Thiago Steffanuti at Maromba Acadamia. Mitchell is a rooster weight fighter, which has given him lots of experience competing against heavier, stronger opponents. Mitchell competes regularly around Australia and Internationally, winning multiple state titles and medalling at the 2016 Kids Worlds and 2017 IBJJF Worlds. Mitchell is very passionate about Jiu Jitsu and believes one day that he will be a multiple time world champion and UFC fighter traveling the world teaching Jiu Jitsu and martial arts.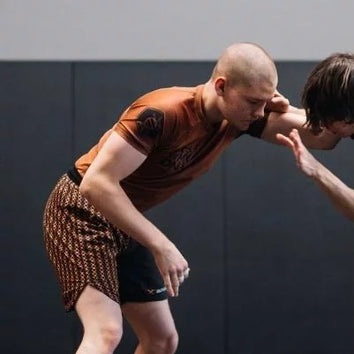 SABBATH SMRECNIK
BROWN BELT
Sabbath trains out of Infinity Martial Arts Springfield, under black belt Tyrone Coppedge. Sabbath began training in 2011. During that time, he has achieved many accomplishments including 3 Pan-Pacific titles. As he continues to develop as a grappler, he now holds a major focus on competing in invitational events. He was awarded his Brown Belt in May of 2022 at 18 years of age. Sabbath also teaches at his academy spending easily over 20 hours each week on the mats. Sabbath is fond of the worldwide community that the art of Jiu Jitsu has allowed him to be a part of. His passion for improving this community has led him to undertake a Bachelor of Physiotherapy alongside his training.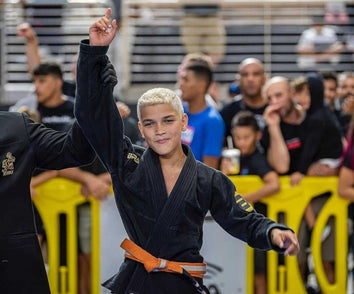 Jorge Fernandes, better known as "Jorjão", is a brazilian Jiu-Jitsu orange belt under his father Junior Fernandes. Despite being only twelve years old, Jorjão understands the sacrifices needed to make it as a professional athlete and rises to the challenge, boasting an impressive collection of titles such as two gold medals in the IBJJF's Pan Kids and the American Nationals. Training at American Top Team in Fort Lauderdale, Jorjão follows a daunting dream: Make it big as an athlete and become a world champion at the age of sixteen.