Pro Light Women's BJJ Gi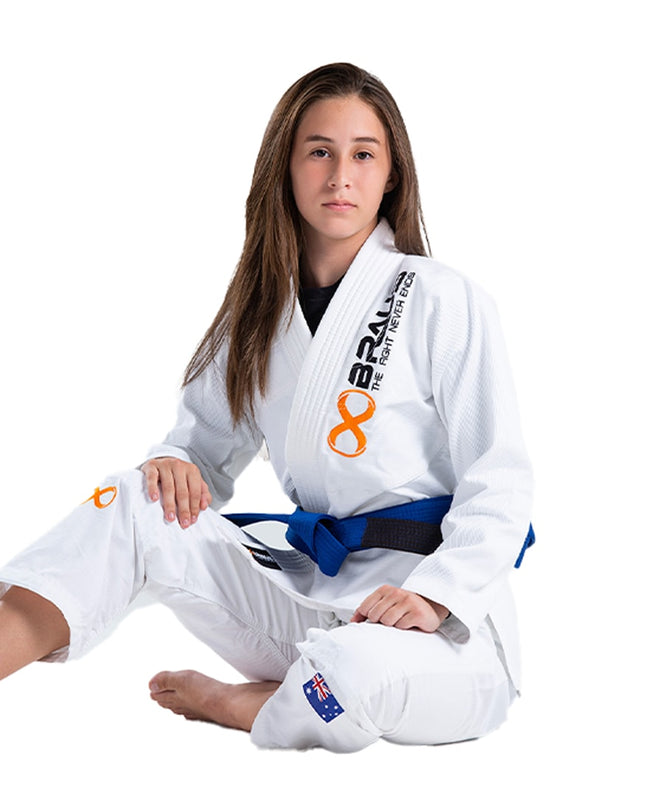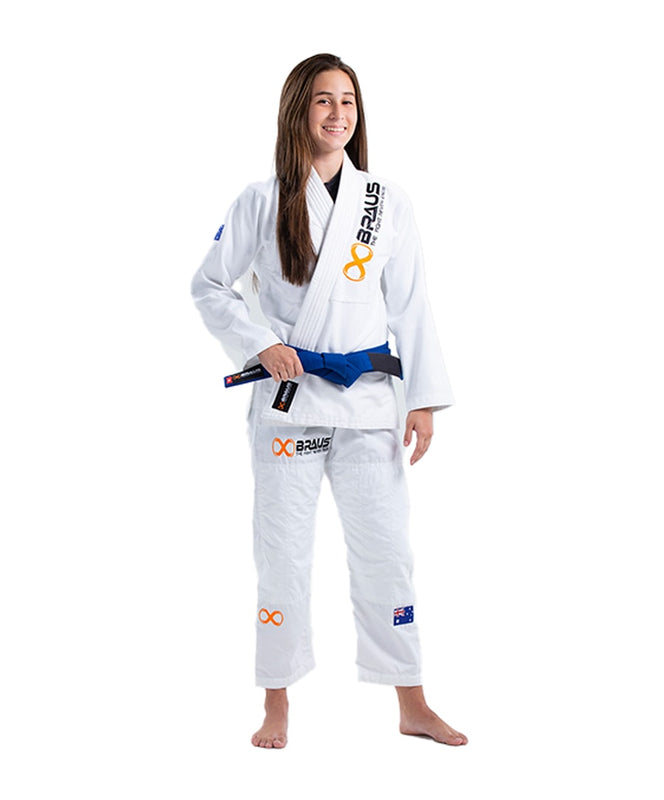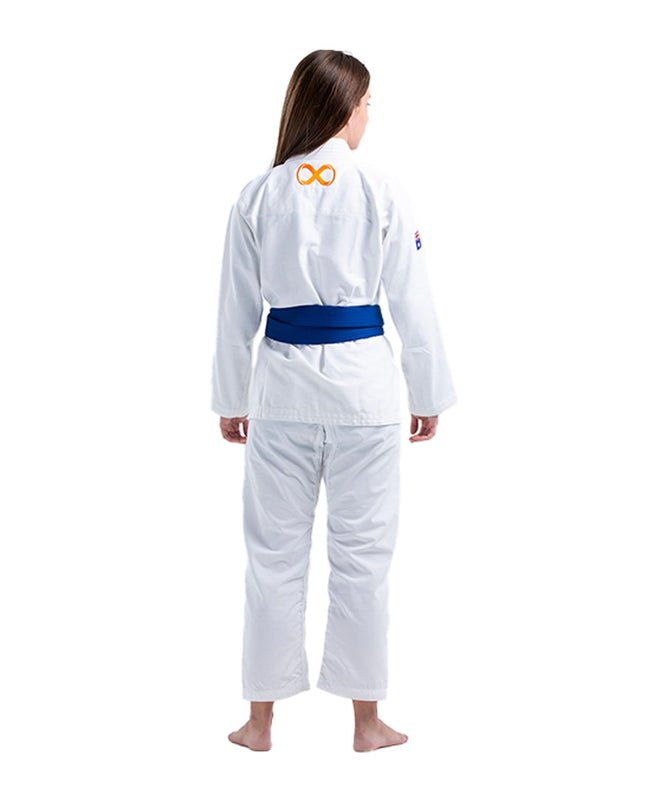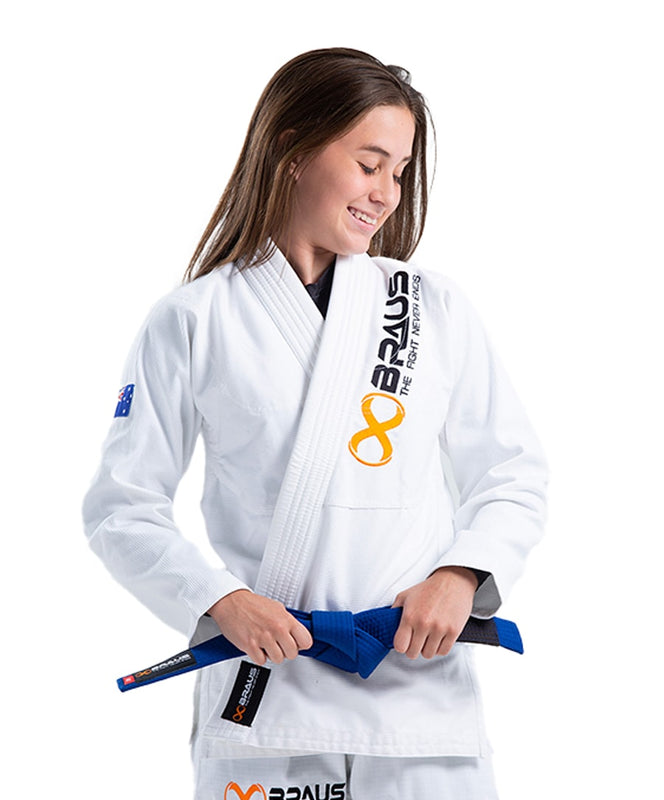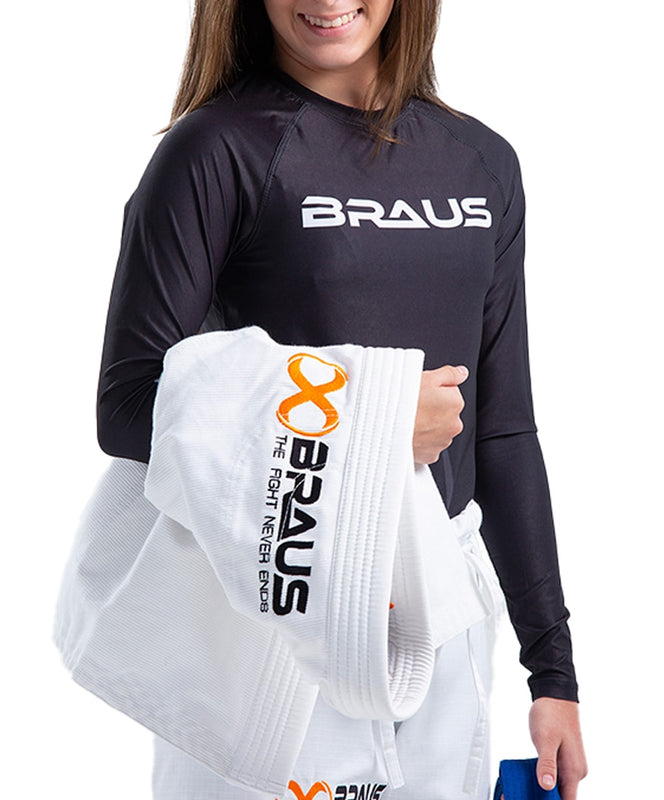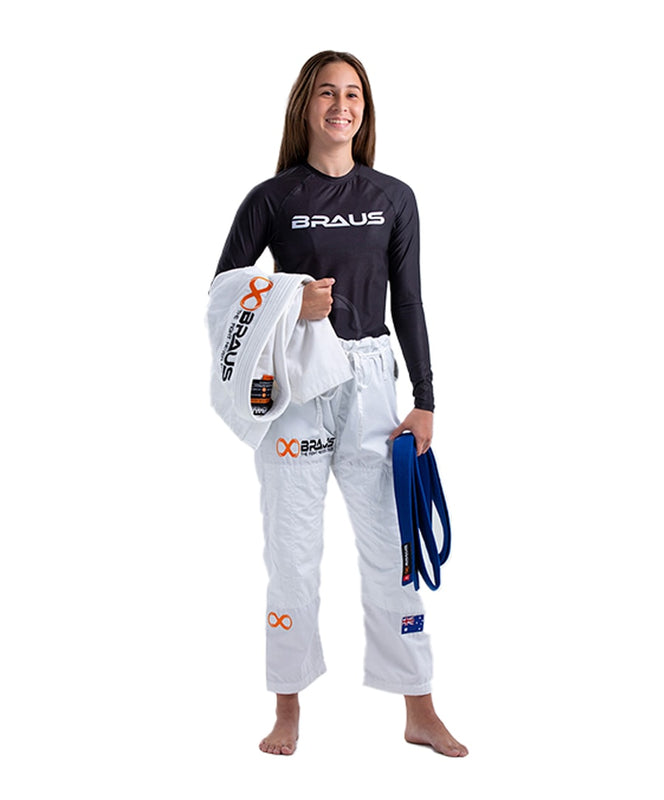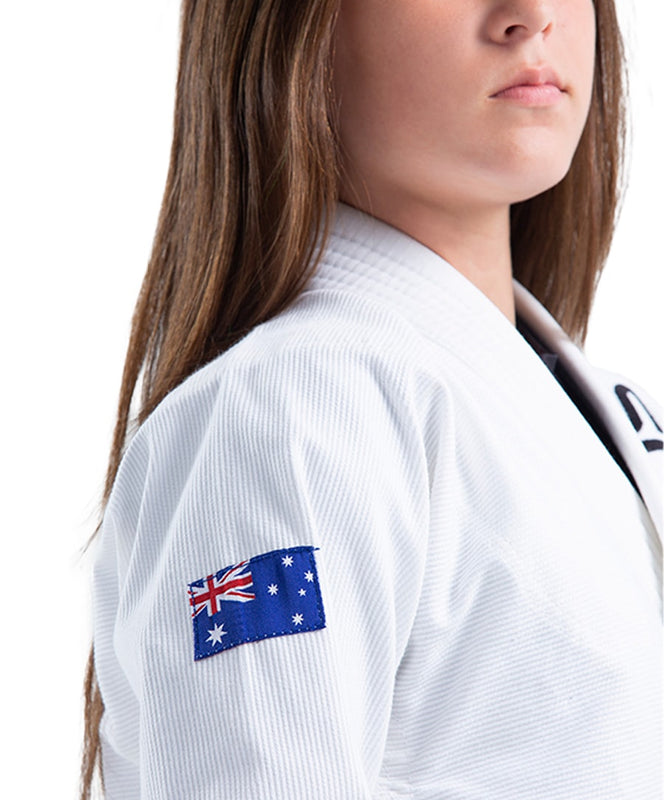 Pro Light Women's BJJ Gi

Pro Light Women's BJJ Gi

Pro Light Women's BJJ Gi

Pro Light Women's BJJ Gi
$127.96 USD
$135.96 USD
-6%

Pro Light Women's BJJ Gi

Pro Light Women's BJJ Gi

Pro Light Women's BJJ Gi
Description
Embrace the exceptional design of BRAUS's Pro Light Women's BJJ Gi. This expertly crafted Gi ensures unwavering support and protection during your intense training sessions, workouts, and competitive fights.
Crafted from a combination of pearl weave fabric and carefully chosen premium cotton, this Gi offers a remarkable balance between lightweight comfort and remarkable durability.
Designed to allow seamless movement, this BJJ Gi empowers female practitioners in the art of Brazilian Jiu Jitsu, harmonizing practicality with an appealing visual aesthetic.
The unique pearl weave fabric, alongside its lightweight construction, boasts a rough texture that challenges opponents to establish a firm grip, providing a distinct advantage in competitive settings. Experience the advantages for yourself.
Key Features:
Pro Light Women's BJJ Gi Jacket
Crafted from 100% ultra-soft cotton for unparalleled comfort
350 GSM Pearl Weave fabric: Lightweight, cool, and resistant to gripping
High print-sublimation design for maximum durability
Extra reinforcement and double stitching for enduring competition pressure and intense training
Pro Light Women's BJJ Gi Pants
Reinforced stitching on crucial stress points
Crafted from high-quality cotton and polyester
At BRAUS Fight, we guarantee high-quality products, exceptional customer service, and prompt delivery of your new Women's Pro Light BJJ Gi. Order yours today and witness the difference this gear brings to your training and competitive journey.
Each Women's Pro Light BJJ Gi comes with a 100% plastic-free multi-purpose bag, adding versatility to its utility. Our Brazilian Jiu Jitsu Gis comply with International Brazilian Jiu Jitsu Federation standards, tailored for the enthusiastic female BJJ athlete.
For size guidance, refer to our sizing chart. If you're uncertain about the best fit, our team is here to assist. Note that 'out of stock' products may require a minimum 3-week delivery time.
Explore related Women's Gi Products to enrich your BJJ gear collection.
Size Guide
| | | |
| --- | --- | --- |
| SIZE | HEIGHT (cm) | WEIGHT (Kg) |
| F1 | 150 – 160 | 40 – 50 |
| F2 | 155 – 165 | 50 – 60 |
| F2L (Long) | 160 – 170 | 50 – 65 |
| F3 | 160 – 170 | 60 – 70 |
| F3L (Long) | 165 – 175 | 60 – 75 |
| F4 | 165 – 175 | 65 – 75 |
| F5 | 165 – 175 | 75 – 85 |
Use the above sizing chart only as a guide. Contact us for assistance if you are still determining the best size for your body type.
Please Read Here the washing instructions to get the most out of your products and help keep them in their best condition.
We pre-shrink our Gis, but since the fabric is made of cotton, there is always extra shrinkage during washing.
All "out of stock" products have a three-week minimum delivery.
For purchases of 10 GIs or more, please get in touch for a quote through our 'Retailers Page'.
Love the gi but it shrinks a lot
the gi is extra light, perfect for summer training, design is nice and minimalistic but the gi shrinks almost a one size down.