DNA No Gi Rash Guard Long Sleeve Blue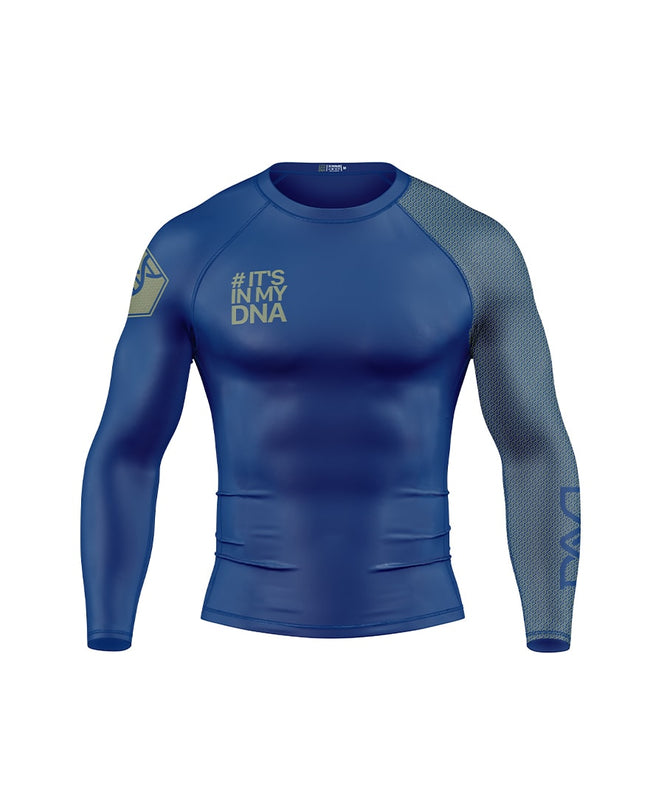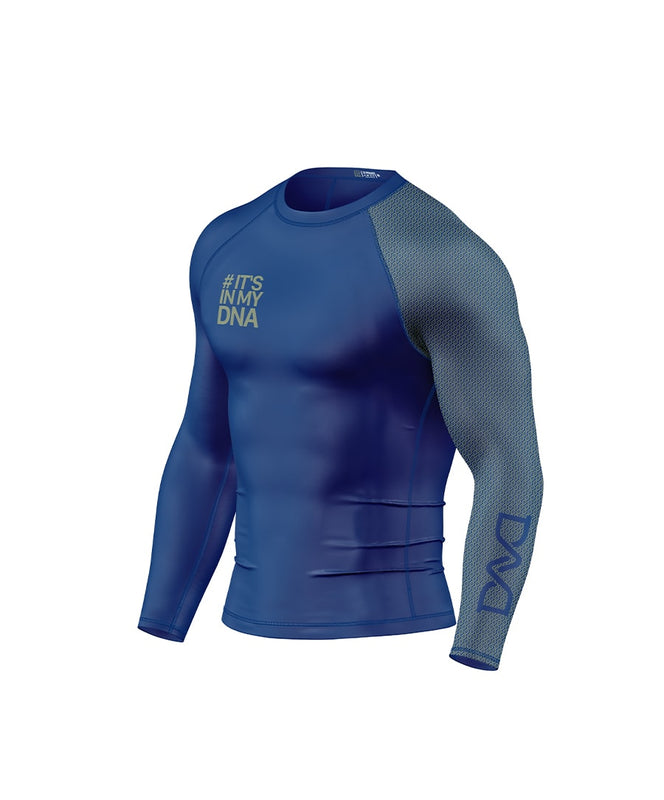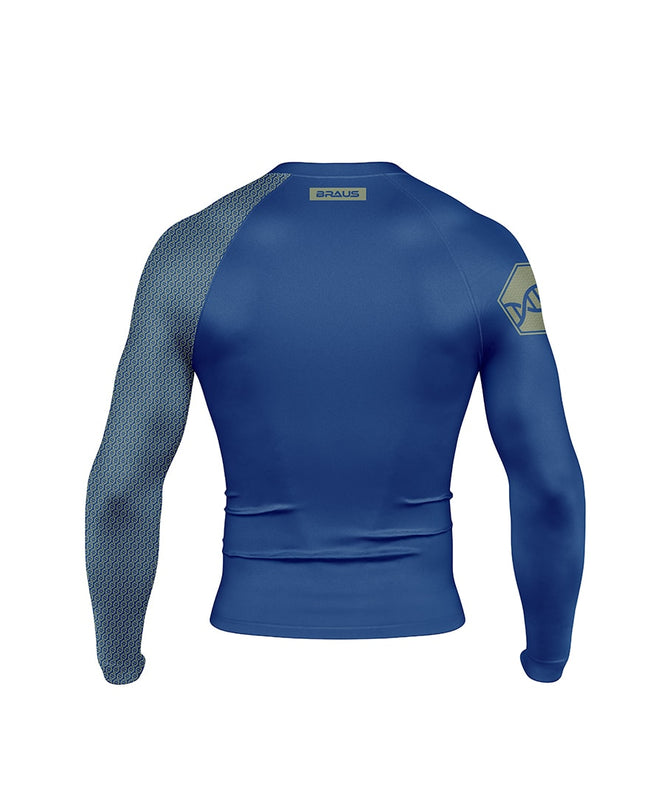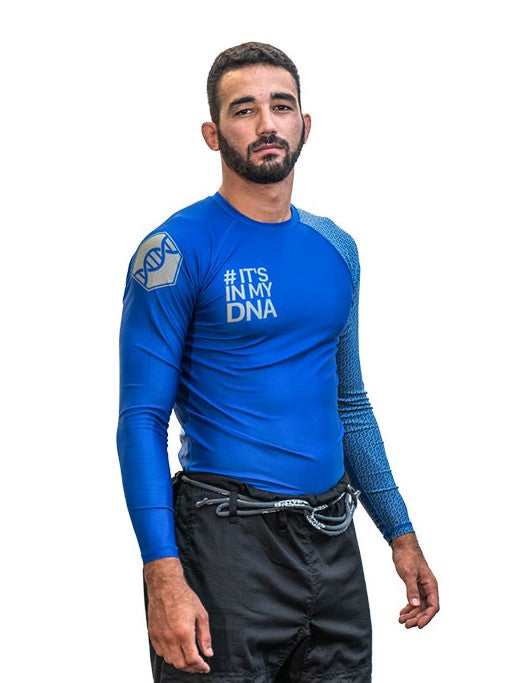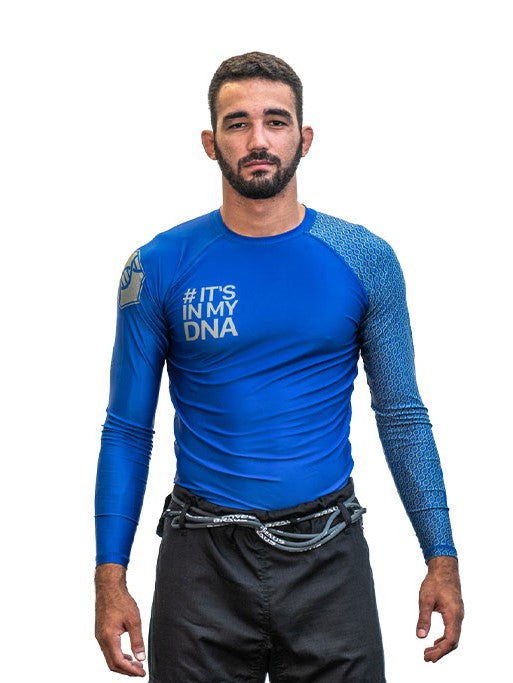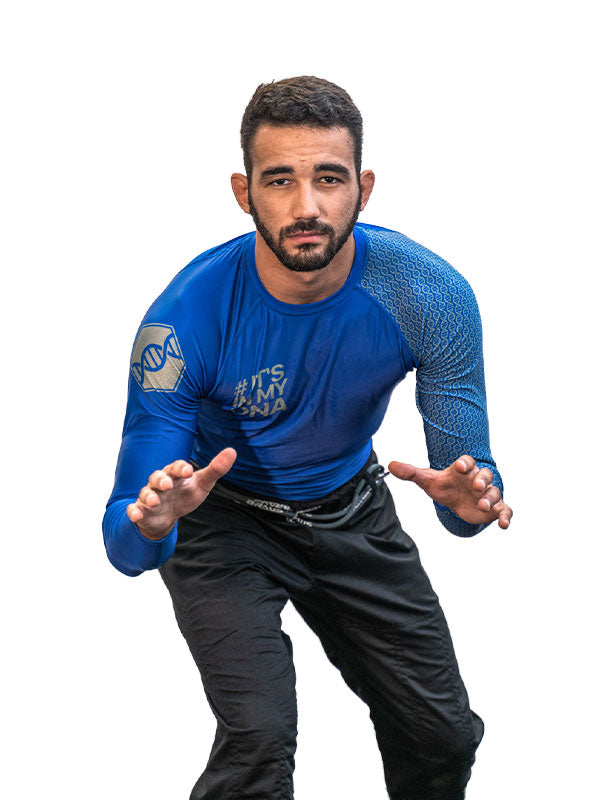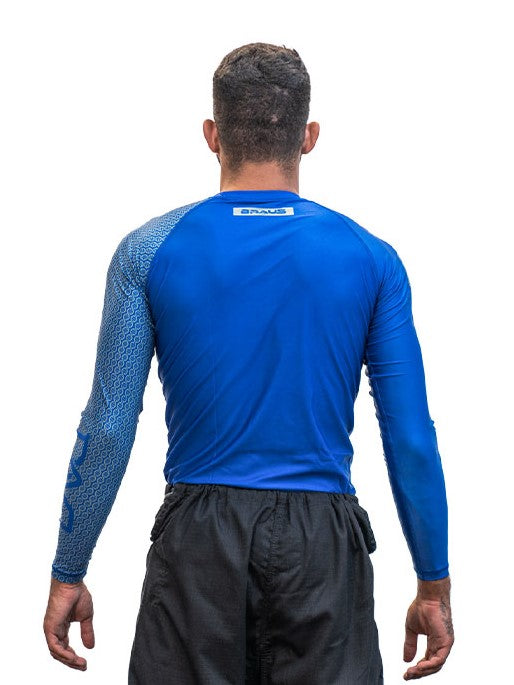 DNA No Gi Rash Guard Long Sleeve Blue

DNA No Gi Rash Guard Long Sleeve Blue

DNA No Gi Rash Guard Long Sleeve Blue

DNA No Gi Rash Guard Long Sleeve Blue
$35.96 USD
$59.96 USD
-40%

DNA No Gi Rash Guard Long Sleeve Blue

DNA No Gi Rash Guard Long Sleeve Blue

DNA No Gi Rash Guard Long Sleeve Blue
Description
The DNA No Gi Rash Guard Long Sleeve Blue is a reflection of your connection with Jiu Jitsu. It's named after the genetic code that determines all the characteristics of a living thing. The high-quality materials used in designing this rash guard have been carefully developed for modern Brazilian Jiu Jitsu and other high-intensity mixed martial arts. It is perfect for those who want to train safely and comfortably without compromising on style.
This long-sleeve rash guard is designed for modern Brazilian Jiu Jitsu and other high-intensity mixed martial arts. It's made with high-quality materials that offer top performance and comfort, so you can train safely and confidently without sacrificing style.
Features:
Inbuilt muscle compression system: Helps prevent injuries, reduce the spread of bacteria, and prevent mat burn.

Wicking fabric: This keeps you dry and cool, even during intense workouts.

Clean, simple, athletic design: Combines style and comfort for a look that's both functional and stylish.

Perfect for training, fights, or under your Gi top: Versatile enough to use for any occasion.
Why choose BRAUS BJJ Long Sleeve Rash Guards?
High-quality materials: Our rash guards are made with the best materials available, so you can be sure they'll last.

Durable sublimation prints: Our prints are made using high-definition sublimation technology, which ensures they're fade-resistant and long-lasting.

Fitted cut with reinforced seams: Our rash guards are designed to fit snugly without restricting your movement. The reinforced seams add extra durability.

Stay-fit edge on the cuff and hem: The stay-fit edge helps to prevent the rash guard from riding up or down during training.

Available in a variety of sizes and colors: We have rash guards to fit all body types and preferences.
If you're looking for a rash guard that will help you perform at your best, look no further than the DNA No Gi Rash Guard Long Sleeve Blue from BRAUS Fight. Order yours today and feel the difference!
Don't forget to check out our range of NO GI products here.
Size Guide
| | | |
| --- | --- | --- |
| SIZE | HEIGHT (cm) | WEIGHT (Kg) |
| XS | 155-165 | 45-65 |
| S | 160-170 | 50-70 |
| M | 168-178 | 65-85 |
| L | 173-185 | 75-95 |
| XL | 173-185 | 85-105 |
| XXL | 185-200 | 95-120 |
Use the above sizing chart only as a guide. Contact us for assistance if you are still determining the best size for your body type.
Please Read Here

the washing instructions to get the most out of your products and help keep them in their best condition.

All "out of stock" products have a three-week minimum delivery.
For purchases of 10 NO GI or more, please get in touch for a quote through our 'Retailers Page

'.