DNA Women's BJJ Gi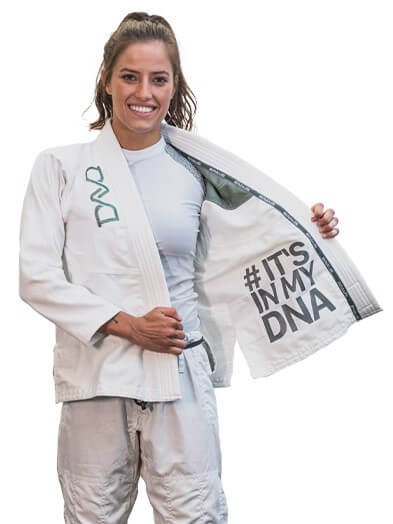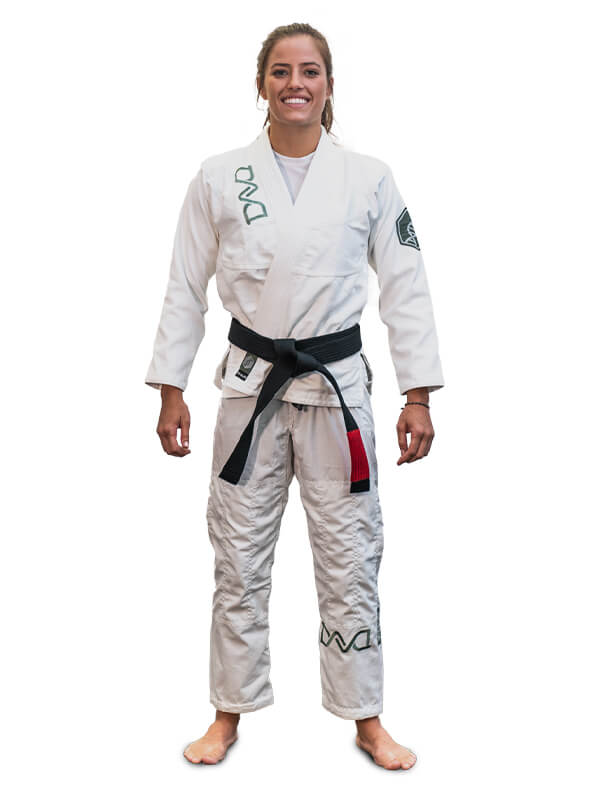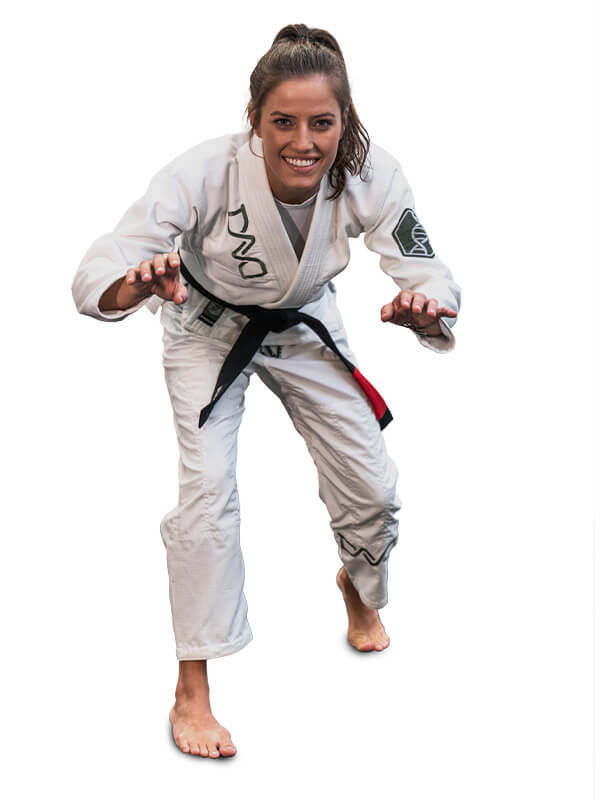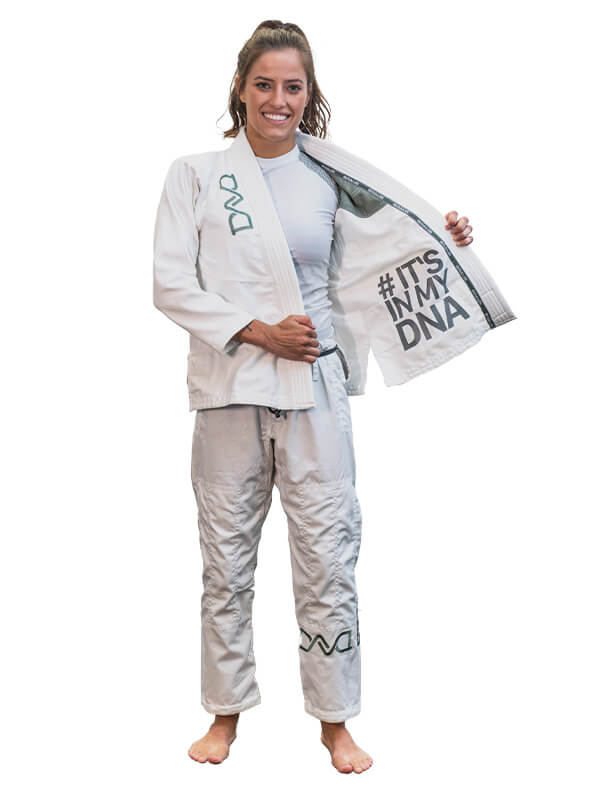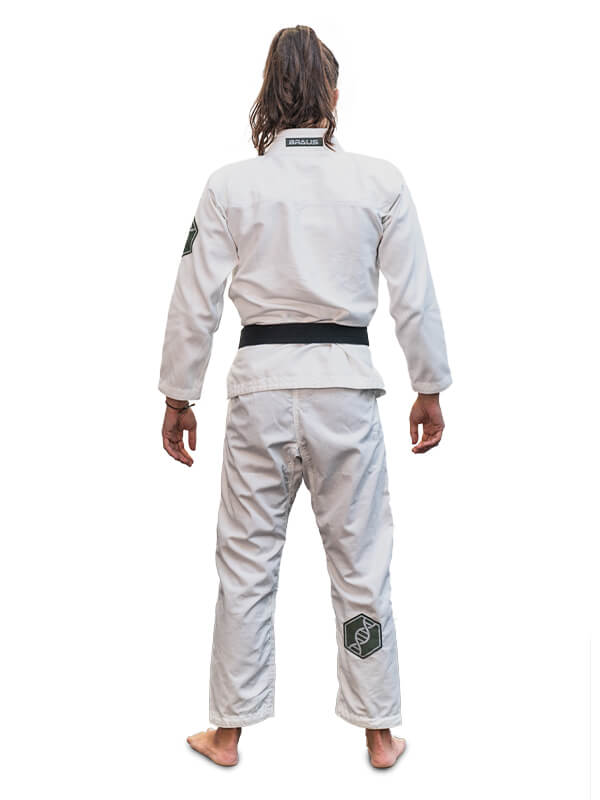 DNA Women's BJJ Gi

DNA Women's BJJ Gi

DNA Women's BJJ Gi

DNA Women's BJJ Gi
$159.96 USD
$191.96 USD
-17%

DNA Women's BJJ Gi

DNA Women's BJJ Gi

DNA Women's BJJ Gi
Description
The DNA Women's BJJ Gi is inspired by the genetic code that determines all the characteristics of a living thing. It represents your connection with Jiu Jitsu, as it's a part of your DNA. This Gi is designed to provide the perfect balance of comfort and durability.
Our Pearl Weave Fabric offers the durability of a double weave but with a lighter, weightless finish and an inside lining. This makes it an ideal option for BJJ practitioners who demand much from their gear. The DNA Women's BJJ Gi is available in various sizes and includes a convenient carry bag, perfect for transporting your BJJ gear to and from training, workouts, and fights.
Competition Gi, what makes it suitable?
Light Weight: The weight helps if you are close to the weight limit of your division.
Thickness: Thicker Gi's make it harder for your opponent to grab and maintain a firm grip. The tighter you can close your fist, the stronger your grip and the more control you have.
Durability: This is important for the life of your competition Jiu Jitsu Gi – especially for training where you will use it multiple times a week.
The DNA Gi boasts several noteworthy attributes. Its top is crafted from 100% pure cotton and is specifically designed for serious BJJ competitors. The lower half of this blue Jiu Jitsu competition Gi is fashioned from a blend of cotton and polyester, rendering BRAUS pants extra lightweight and durable. It is worth noting that the DNA Gi is 300 grams heavier than the pro light.
DNA Women's Gi Features:
The DNA - Women's Gi Jacket
100% Ultra-soft cotton for superior comfort
450gsm Pearl Weave Fabric – Lightweight, cool and durable
Printed design using high print-sublimation for maximum durability
Extra reinforced and double stitched to support all the pressure of competition and hard training
The DNA - Women's Gi Pants
Reinforced stitching on key stress points
Made of high-quality cotton and polyester
BRAUS fight's entire line of Brazilian Jiu Jitsu Gi conforms to the standards set by the International Brazilian Jiu Jitsu Federation. These Gis are ingeniously designed to cater to the needs of modern, enthusiastic Brazilian Jiu Jitsu athletes. If you're looking for an Everyday Gi perfect, consider the DNA Women's BJJ Gi. This product guarantees both comfort and satisfaction. Lastly, don't forget to check out our related Women's Gi Products.
Size Guide
| | | |
| --- | --- | --- |
| SIZE | HEIGHT (cm) | WEIGHT (Kg) |
| F1 | 150 – 160 | 40 – 50 |
| F2 | 155 – 165 | 50 – 60 |
| F2L (Long) | 160 – 170 | 50 – 65 |
| F3 | 160 – 170 | 60 – 70 |
| F3L (Long) | 165 – 175 | 60 – 75 |
| F4 | 165 – 175 | 65 – 75 |
| F5 | 165 – 175 | 75 – 85 |
Use the above sizing chart only as a guide. Contact us for assistance if you are still determining the best size for your body type.
Please Read Here the washing instructions to get the most out of your products and help keep them in their best condition.
We pre-shrink our Gis, but since the fabric is made of cotton, there is always extra shrinkage during washing.
All "out of stock" products have a three-week minimum delivery.
For purchases of 10 GIs or more, please get in touch for a quote through our 'Retailers Page'.
Beautiful gi and so well done. Won my 1st major title in it (so forever my favorite). I'm 5'9" and weighed in at 173lb with a gi, size F4 fits perfect. I do wish this gi also came in lighter weight, it is pretty heavy.