Braus Kids No Gi Fight Shorts Elastic Waistband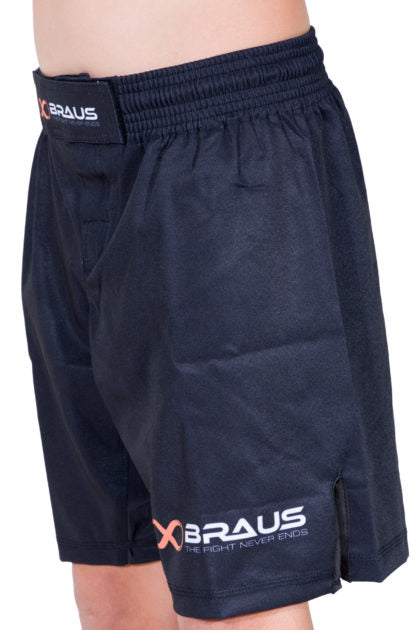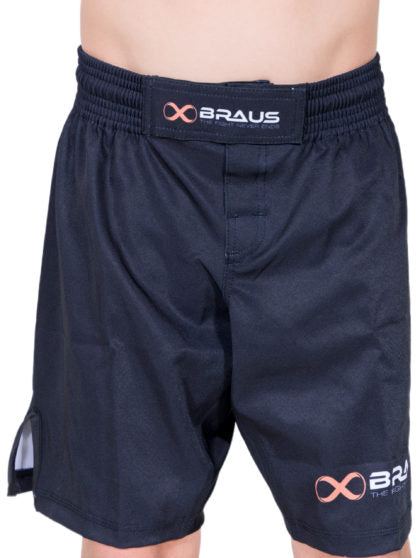 Braus Kids No Gi Fight Shorts Elastic Waistband

Braus Kids No Gi Fight Shorts Elastic Waistband

Braus Kids No Gi Fight Shorts Elastic Waistband

Braus Kids No Gi Fight Shorts Elastic Waistband
$31.96 USD
$39.96 USD
-20%

Braus Kids No Gi Fight Shorts Elastic Waistband

Braus Kids No Gi Fight Shorts Elastic Waistband

Braus Kids No Gi Fight Shorts Elastic Waistband
Description
Braus Kids No Gi Fight Shorts with an elastic waistband are available in sizes XXS-XL. It is essential to wear comfortable and agile gear during intense workouts, training, and fights. For Brazilian Jiu Jitsu practitioners, fight shorts are crucial. There are many no-Gi shorts available in the market. Still, Braus Fight provides the perfect pair of kids' BJJ fight shorts that can withstand rigorous training, competitions, and time, ensuring durability and longevity.
Braus No Gi Fight Shorts for kids are made with super light, quick-drying fabric that gives you maximum mobility, flexibility, and comfort for all kinds of movement. The ultimate lightness of the product is also an asset to any BJJ practitioner.
Aside from the high-quality materials, Braus No Gi Fight Shorts for kids have high-definition sublimation print designs that provide maximum product durability. Created for performance, Braus No Gi Kids Fight Shorts will accompany you during your most challenging sessions on the mats and even tougher sessions with the washing machine.
The simple but fresh design of Braus Kids No Gi Fight Black Short is flexible enough to be paired with any color of your favourite rash guards and other training workout shirts.
Product Features:
The quick-drying fabric helps you get dry easily
Elastic waistband that provides a snug and comfortable fit
Velcro belt that ensures the shorts stay in place
High sublimated prints
Reinforced seams
Designed for Brazilian Jiu Jitsu and other martial arts
Braus Fight offers long-lasting, high-quality products that are great value for money, providing impeccable customer service and on-time delivery. So, when it comes to no GI shorts, look no further because these Kids No Gi Fight Black Shorts from Braus are the best choice at the best price.
Size Guide
| | |
| --- | --- |
| SIZE | WAIST MEASUREMENT (INCH) |
| KXXS | 17 – 18 |
| KXS | 19 – 20 |
| KS | 21 – 22 |
| KM | 23- 24 |
| KL | 25 – 27 |
| KXL | 27 – 28 |
| KXXL | 29 – 30 |
Use the above sizing chart only as a guide. Contact us for assistance if you are still determining the best size for your body type.
Please Read Here the washing instructions to get the most out of your products and help keep them in their best condition.
There is a three-week minimum delivery for all "out of stock" products.
For purchases of 10 Shorts or more, please get in touch for a quote through our 'Retailers Page'.