Titanium Pink Women's BJJ Gi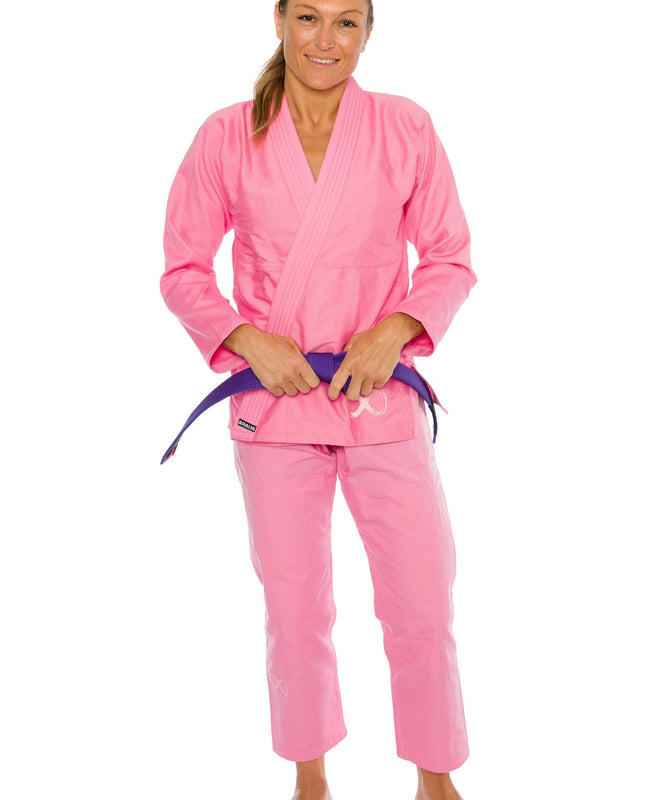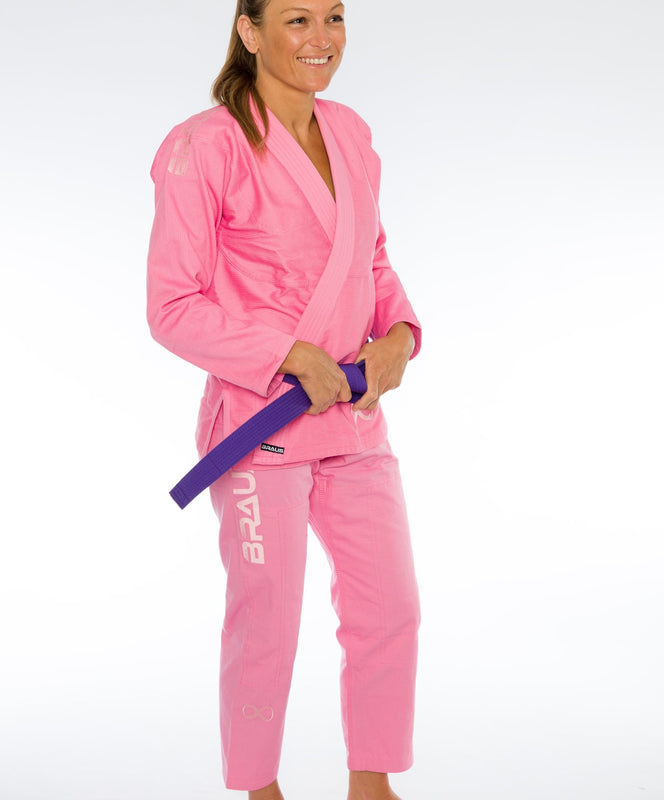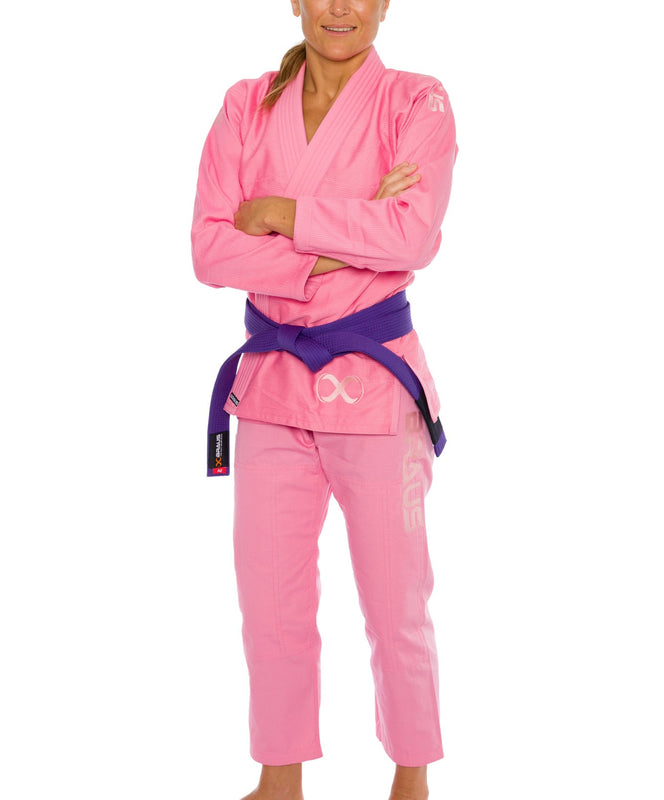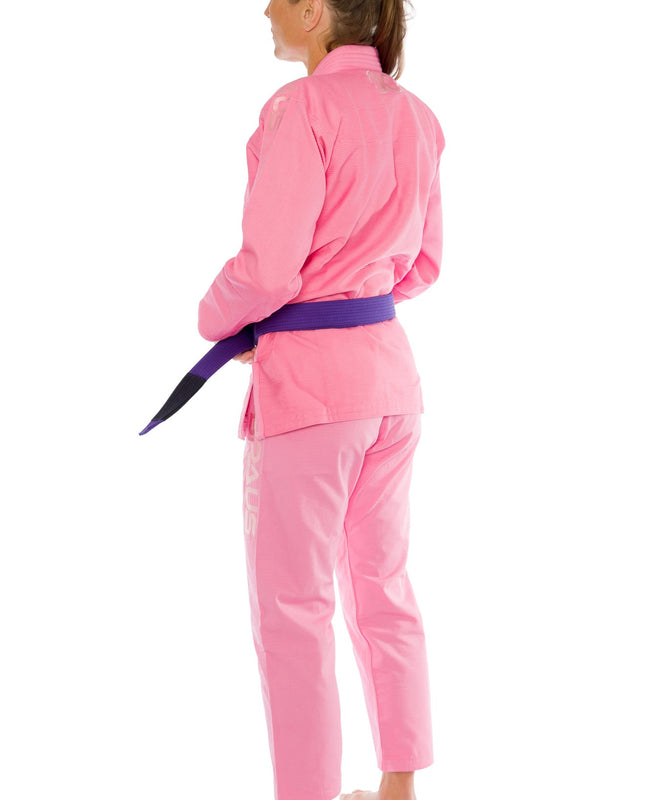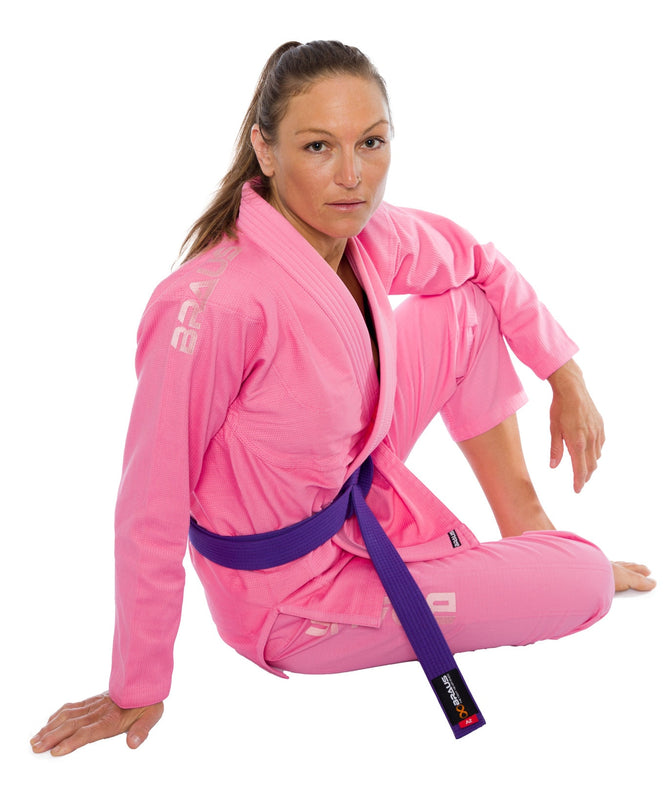 Titanium Pink Women's BJJ Gi

Titanium Pink Women's BJJ Gi

Titanium Pink Women's BJJ Gi

Titanium Pink Women's BJJ Gi
$151.96 USD
$167.96 USD
-10%

Titanium Pink Women's BJJ Gi

Titanium Pink Women's BJJ Gi

Titanium Pink Women's BJJ Gi
Description
Indomitable yet light, the Titanium Pink Women's BJJ Gi is a robust, reliable gear capable of enduring the most challenging opponents. Highlighted by pink or silver stitching, the Titanium exudes the aura of competition armour yet retains the flexibility for everyday training. Crafted from our trusted Pearl Weave Fabric, it boasts durability akin to a double weave but offers a remarkably lightweight finish. This Gi stands as the indomitable companion for your BJJ journey.
What sets the Titanium Pink Women's Jiu Jitsu Gi apart as a prime competition Gi?
Lightweight Advantage: The perfect weight balance, especially for competitors approaching their division's weight limit.
Enhanced Thickness: Its denser fabric offers a challenging grip for opponents, empowering your control.
Unmatched Durability: Essential for the longevity of your competition Gi, primarily through intense weekly training.
All these exceptional qualities are embedded within the Titanium Gi.
The top part of this Jiu Jitsu competition, Gi is crafted from 100% pure cotton, specially designed for dedicated BJJ competitors. The bottom half consists of a cotton and polyester blend, a fusion ensuring the pants are both lightweight and exceptionally durable, allowing for unrestricted movement during training.
The Titanium Gi weighs 300 grams more than the Pro Light, highlighting its sturdiness.
Titanium Pink Women's Jiu Jitsu Gi Product Features:
Gi Jacket
100% Ultra-soft cotton for superior comfort
420gsm Pearl Weave Fabric – Lightweight, cool, and exceptionally durable
High print-sublimation design for maximum durability
Extra reinforced and double-stitched to endure competition and intense training
Gi Pants
Reinforced stitching on crucial stress points
Crafted from high-quality cotton and polyester
The entire range of Jiu Jitsu competition Gis from BRAUS Fight adheres to the standards of the International Brazilian Jiu Jitsu Federation (approved Pink color by IBJJF). Your purchase of the Titanium Jiu Jitsu Gi includes a complimentary bag for convenient storage and easy transport of your BJJ gear.
In pursuit of the ideal competition Gi? Choose The Titanium Jiu Jitsu Gi + Bag, available in various sizes. Experience the comfort and satisfaction of this exceptional product firsthand.
Beyond the exceptional products offered by BRAUS Fight, we prioritize providing excellent customer service and ensuring the on-time delivery of your BJJ kit.
Explore our collection of related Women's Gi Products to find your ideal BJJ gear here.
Size Guide
| | | |
| --- | --- | --- |
| SIZE | HEIGHT (cm) | WEIGHT (Kg) |
| F1 | 150 – 160 | 40 – 50 |
| F2 | 155 – 165 | 50 – 60 |
| F2L (Long) | 160 – 170 | 50 – 65 |
| F3 | 160 – 170 | 60 – 70 |
| F3L (Long) | 165 – 175 | 60 – 75 |
| F4 | 165 – 175 | 65 – 75 |
| F5 | 165 – 175 | 75 – 85 |
Use the above sizing chart only as a guide. Contact us for assistance if you are still determining the best size for your body type.
Please Read Here the washing instructions to get the most out of your products and help keep them in their best condition.
We pre-shrink our Gis, but since the fabric is made of cotton, there is always extra shrinkage during washing.
All "out of stock" products have a three-week minimum delivery.
For purchases of 10 GIs or more, please get in touch for a quote through our 'Retailers Page'.